Day-to-day wood cleaning methods do not need to involve abrasive
cleansers or chemicals, and can be performed with a damp cloth or a
basic soapy water solution.
No matter what type of timber furniture you have or its finish, there are a
few simple things you can do to keep it looking spick-and-span...
It's a constant struggle to keep dust levels down in the home, especially on intricately designed furniture & bric-a-brac. Timber furniture, in particular, is susceptible to dust damage, as particles can get trapped in the grains & knots of the wood and build-up.
Dusting often will stop this.
Use a microfiber cloth, old cotton t-shirt or an extendable handle duster to reach hard to get places, and always follow the grain of the wood to avoid
scratches.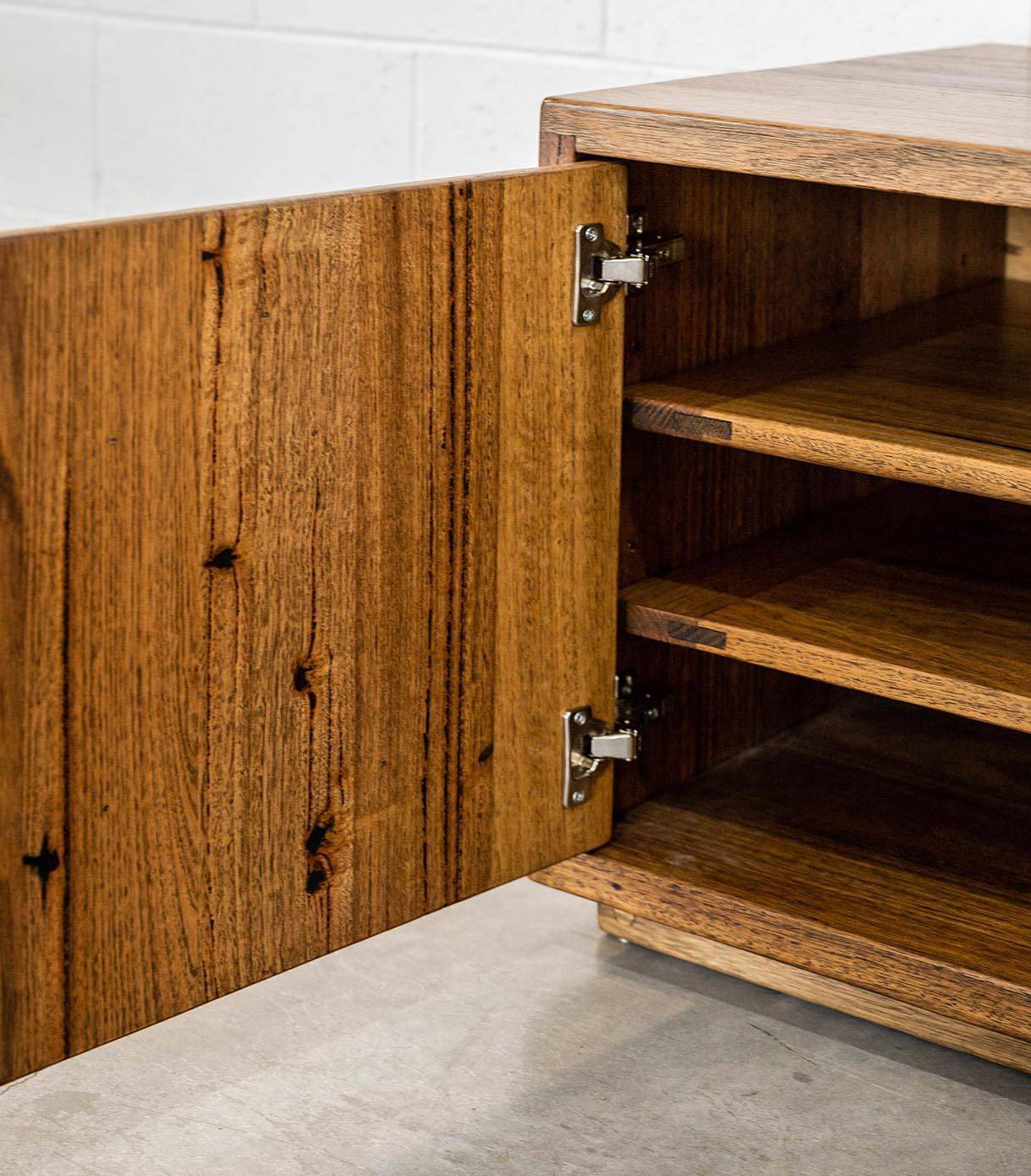 When wooden furniture gets dry, it's prone to splitting & cracking. Our
range however, is mostly protected from this. We use an oil-based
Urethane finish which doesn't dry out and means the piece will not be
affected by wine spills or white rings left by glasses or tea & coffee mugs.
If your piece is starting to look little lacklustre, wax is the best and most
appropriate thing to use to give it some of its sheen back. We recommend
Beeswax or Carnauba wax. They can be applied with a cloth or rag and
the excess wiped off (and there's no need to wait for it to dry). You can
use this technique every 3-4 months.
If you're still unsure what to do with your specific piece and could do with
some professional attention, we can come out to your home and re-
varnish your furniture for you, for a small, custom fee. If it requires re-
sanding or polishing, we can also pick it up, take it back to workshop and
then return it to your house when it's ready.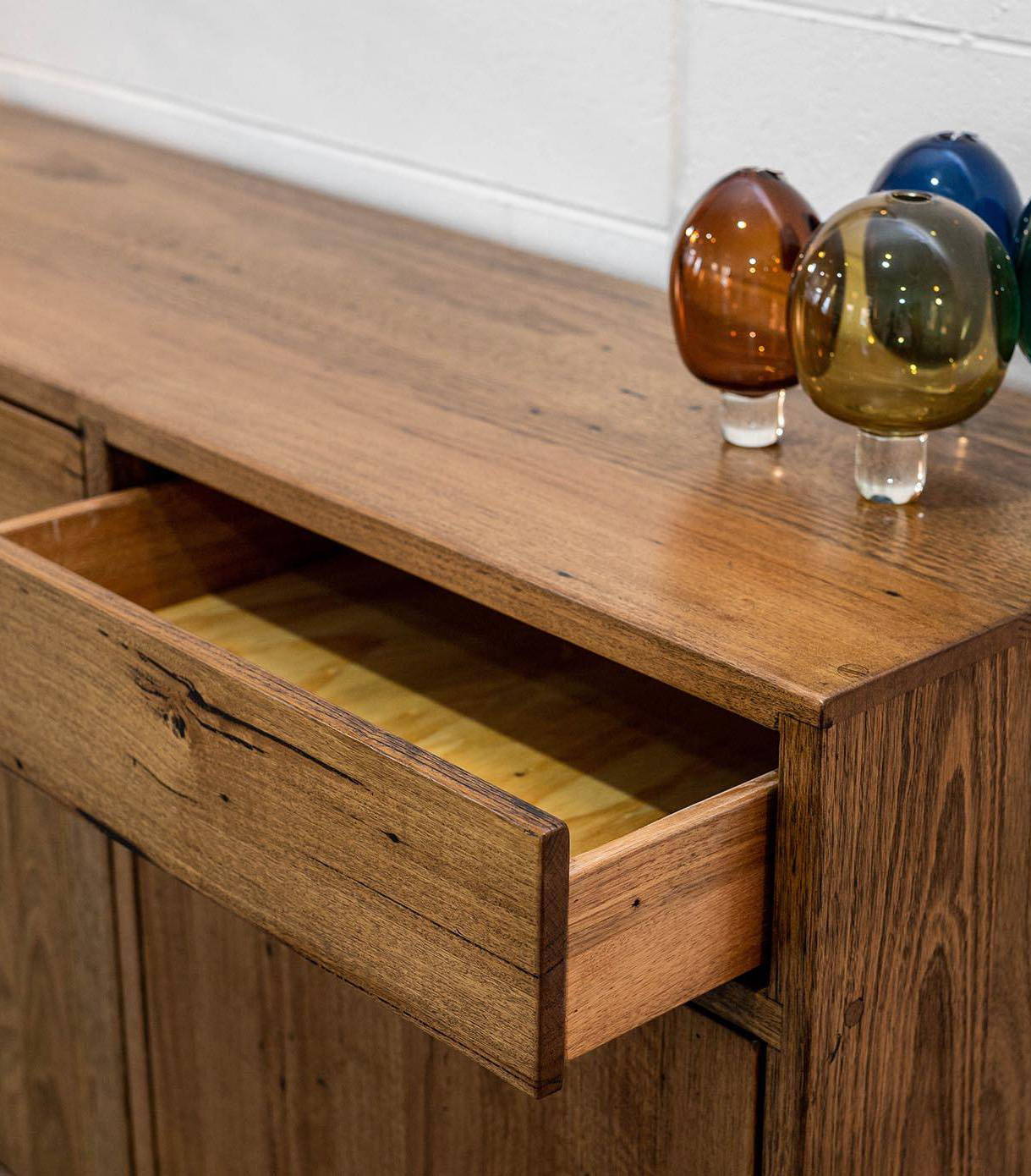 In addition to wood cleaning, being mindful of where you put your furniture, and what you put on and around it, can prolong its appearance & durability.
Being an organic product, timber furniture is susceptible to its surrounding conditions. Spikes in temperature and humidity means the timber can expand or contract given the circumstance.
Making sure the piece stays mostly dry is important. When wood gets too wet, it can peel, fade, and even warp, seep the piece out of the elements are much as possible (i.e. rain, wind, fog & frost). Pot plants should have a dish under them as not to let water sit on the surface for long periods of time.
Keeping a wooden piece out of direct sunlight will keep it from fading too. To reduce UV damage, it's advisable to put it in an area with shade if outdoors, and somewhere where a curtain or blind can be drawn if indoors.
If you've got a dining table, coffee table or side table, scratches & scuff marks can occur as the surface is constantly used. The best way to protect the top is with a tablecloth.
Do not put hot pots or pans on a timber surface either. Coasters, placemats & heatproof trivets will provide a good barrier between the two. Just remember to avoid products that have rubber or vinyl backings that will sit directly on the wood, as the heat can react and ruin the finish.